Our venue in Bramley, Leeds is a new addition to our club portfolio in 2021. The site was about to be closed so we decided to rescue it in order to provide gymnastics to the Leeds area.
It is an outstanding 11,000 square feet facility with state-of-the-art equipment for all our gymnasts, including climbing walls and slides. It has very good viewing areas with cafeteria facilities, as well as excellent changing and toilet facilities. It is a modern and welcoming club that can provide so many opportunities for gymnasts, whether child or adult, in the surrounding areas of Leeds.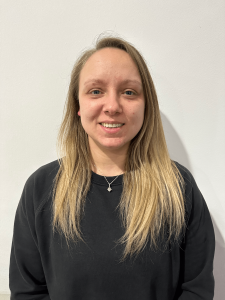 Lamara Robb
Head Coach (Leeds)
My name is Lamara and I am head coach at our Leeds site. I participated for gymnastics in 15 years, competing for Great Britain at a junior level. I am a level 2 women's artistic coach and have been in the profession for 18 years. Gymnastics is my passion and I love supporting gymnasts in achieving new skills through enjoyment of the sport. As a coach, it feels amazing to see a gymnast achieve their goals and leave the gym with a smile on their faces!
Favourite Nile Wilson Gymnastics mantra: "we are positive"
Favourite quote: "everything is possible if you just believe"
Interested in joining our gymnastics club?
Please fill out the form below